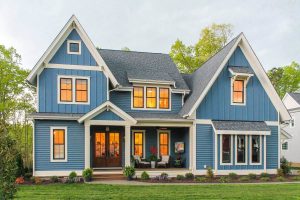 It's fair to say we all want to forget most of 2020 and look forward to a brighter and better 2021. I would suggest you get started with "cleansing" your home. The good news is this doesn't involve any green juices! Instead, it's more about getting organized, and cleaning out.
If you are in the process of buying or selling a home, "cleansing" your current place is must. There's no need to move additional items. When it comes to making your home look its best, less truly is more. Most of us want to get organized, but it can be a very overwhelming task. The start of 2021 is the perfect time to make it happen. You should cleanse before trying to organize by purging the excess. 
Here's a few suggestions to get you started and help make the process easier. 
Focus on one space at a time. Pick a room and go through everything. Ask yourself 3 questions. 
1) Do you still like it? 
2) Have you used it in the past two years, or do you plan to use it this year? 
3) Is it in good condition? 
If you can't answer YES to at least 2 of the 3 questions, then it's time to let it go! Keep it that simple and just let it go.
Collect all your unwanted items in one area and then go through them later. Staying on task and sorting through things later will make it a smoother process. As for a collection area, make it somewhere on the main level of your home if at all possible, so you won't be running up and down the stairs. Even if it's kind of in the way, that's okay. It will help you stay motivated to get it done! 
Next, think about all the items you'll need to use in that room over the next few months, versus things you won't. An easy one is pull out any seasonal items that don't apply. For example, you are not going to need anything for summer entertaining in your kitchen, or beach towels in the closet in January. Create a designated space in the room that's your keep, but pack away. Once you've gotten a good pile going, it's time to start packing!
I would recommend using the same or similar boxes. It will be easier to stack them and they will look neat if you have to stack them in a storage space or garage. Clear plastic bins are ideal, so you can still see what's inside. And if not, be sure to label the boxes! You'll thank me later. I would label both the top and a side of the box to ensure you're able to see it.
Now you need to reorganize things that are here to stay as needed. Do your best to make sure everything has its place. A few examples; put all you blankets in a basket in the living room, gather the kids toys and get them in a cabinet or container, rearrange your remaining décor accessories so the surfaces are not cluttered, and get your reading material on a shelf, not stacked on a table. If you have a few things left that don't have a place, reevaluate if you really "need" it now, and pack it away if the answer is no. One room down, more to go. 
After you have cleansed several rooms, you can go through your "get it out of here pile" as I like to call it. Do your best to donate or sell things you simply dislike or don't use before sending it to the trash. It's a little more work, but you'll either end up with some extra cash, or a good feeling knowing you helped someone else. Both are a great way to start off the New Year. 
Doing a good cleanse is the first step towards a fresh start. You'll have a clean pallet making you feel at ease and ready to roll whether you are buying or selling. If you are selling, decluttering is even more important. It will allow potential buyers to focus on the house itself and not all the stuff in it. This can be a difficult task. It does take some time and you may start to have some feelings about moving set in. Try to do it within a week or so. Once you're done, I promise you will feel better! You'll be exciting about your future for 2021, you'll feel energized with a neat and organize space, and you'll reduce stress by checking a necessary item off your to-do list!
Be sure to check back for staging tips to come!